Dr. Cal E. Spinks Ed.D., LPC, NCC, BC-THC
CEO & FOUNDER
Virtual Educator, Walden Core Faculty, Mental Health Practitioner, Radio Personality, & Author
Hey EVERYONE! It's time to turn the page and start a new chapter in mental health services, one where you're not just heard, but truly understood and cared for. Meet Dr. Cal Spinks, the trailblazing Counselor Educator who is redefining the landscape of culturally affirming mental health services. He has bee in the mental health field and advocating for undeserved groups for 30 years.

Dr. Cal's Journey From Adversity to Advocacy: Dr. Cal's story is a powerful narrative of overcoming significant life challenges, including emotional, physical, and sexual abuse/neglect. His resilience in the face of adversity has transformed him into a passionate advocate for mental health and education. Growing up in the inner-city projects, Dr. Cal battled an array of personal struggles, from anxiety disorder and body image issues to drug and alcohol misuse. However, he channeled these experiences into fuel for his unwavering determination to succeed.
Educational Triumphs: Dr. Cal's commitment to his personal growth is reflected in his impressive academic achievements. He holds a Bachelor's degree in Sociology, a Master's degree in Counseling, and a Doctorate in Counselor Education & Supervision.
A Champion for Communities of Color: Dr. Cal intimately understands the unique challenges faced by communities of color. His life experiences have equipped him with an unparalleled depth of empathy and insight. As a mentor, advocate, and clinician, Dr. Cal is a tireless champion for the health and well-being of both his students and clients. His approach is deeply personal, empathetic, and grounded in the reality of our shared experiences.
Innovative Approach to Mental Health: Recognizing that healing is not a one-size-fits-all journey, Dr. Cal tailors his approach to address the distinct cultural and historical experiences impacting the mental health of communities of color. Through his role as a counselor educator, he is not just treating patients but is also nurturing a new generation of mental health professionals committed to providing culturally sensitive care.
Empowering the Next Generation: Dr. Cal is at the forefront of a movement that champions accessible, high-quality mental health services for all. His work is a rallying call for systemic change in how mental health care is delivered to marginalized groups.
Your Guide to Wellness: Dr. Cal's story is a testament to the power of perseverance and support. He stands ready to help you harness your strength, resilience, and potential. If you're seeking a mentor, advocate, and healer who truly understands and represents your experiences, Dr. Cal Spinks is here for you.
Embrace the opportunity to work with Dr. Cal Spinks and experience a mental health journey that is not only healing but also empowering. He's not just a therapist; he's a guide who walks the walk, sharing your struggles and celebrating your triumphs. Connect with Dr. Cal today and embark on a transformative journey towards mental wellness and fulfillment.
Meet Pherren Lewis, a dynamic and multifaceted professional combining expertise in HR management and health marketing with a special focus on behavioral health. Pherren's extensive experience in designing and managing leadership development programs has made him an invaluable asset in creating positive organizational change and fostering workforce excellence. Pherren's proficiency in human resources is comprehensive, covering recruitment, employee training, incentive programs, benefits, and payroll. His ability to understand and manage these aspects effectively contributes to a robust and motivated workforce. Known for his skills in transformational leadership and intercultural communication, Pherren has a strong track record of coaching individuals and teams. He excels in building cohesive teams and guiding them through change management processes.

Pherren holds a Bachelor of Arts degree and has further enriched his knowledge with advanced certifications in Human Resources, underpinning his theoretical understanding with practical, industry-relevant skills. At the core of Pherren's approach is the creation of collaborative work environments. He believes that a culture of teamwork and open communication is pivotal in achieving organizational goals, particularly in the dynamic field of health marketing and behavioral health. His initiatives often involve implementing innovative change strategies, aimed at enhancing efficiency and employee satisfaction.
Merging his HR expertise with health marketing, Pherren has contributed significantly to promoting behavioral health programs. His strategies not only attract the right professionals but also ensure that the programs are well-received and impactful. Pherren's commitment to excellence is evident in his hands-on approach to workforce development. He consistently seeks to empower employees through training and development opportunities, fostering an environment where each individual can thrive and contribute to their fullest potential.
Pherren Lewis stands out as a visionary HR practitioner and health marketing specialist. His diverse skill set, coupled with a deep commitment to behavioral health, makes him a key player in driving organizational success and promoting excellence in the healthcare sector.
DR. LYZ AMARILLO
Clinical Supervisor, Virtual Mental Health Clinician, & THRIVE Evaluator


Dr. Lyz Amarillo is a seasoned mental health provider who has been making a profound impact in the field since 2008. As a bilingual psychotherapist licensed in Illinois, Texas, and Tennessee, Dr. Amarillo brings a wealth of knowledge, compassion, and expertise to her practice. Her role as the evaluator at THRIVE further enhances her contribution to mental health services. Dr. Amarillo's career encompasses a vast array of experiences in the mental health sector. She has worked with domestic violence survivors, substance detoxification and residential programs, minors in residential programs, psychiatric hospitals, crisis teams, and in private practice. Her experience is notably marked by her dedication to serving communities of color and high-risk areas, particularly in the city of Chicago.

Treating a diverse clientele including youth, adults, couples, families, and geriatric clients, Dr. Amarillo believes in the transformative power of psychotherapy. She sees it as a tool to help individuals recognize their strengths and embrace their authentic selves. Her approach is tailored to each individual, acknowledging that everyone's life journey and needs are unique. Also, Dr. Amarillo employs an eclectic style of psychotherapy to provide personalized treatment plans. This flexible approach ensures that each client receives the specific support and guidance they need for their individual success.
A passionate advocate for the mental health profession and its clients, Dr. Amarillo is active at both state and federal levels. She is deeply committed to promoting mental health wellness discussions, especially in communities of color, to reduce the stigma surrounding mental health. Her message emphasizes the importance of recognizing signs and symptoms of mental health issues, advocating for self-help and support for others. Dr. Amarillo encourages clients to take an active role in their therapeutic journey, including the selection of their psychotherapist. She believes in the importance of client autonomy and finding the right therapeutic match. In situations where a client might feel uncertain, she ensures that their comfort and success are the priority, even if it means referring them to a colleague better suited to their needs.
In her capacity as the evaluator for THRIVE, Dr. Amarillo brings her extensive experience and insight, ensuring that the programs and services offered are effective, client-centered, and continuously improving. Dr. Lyz Amarillo is not just a psychotherapist & Evaluator; she is a guide, an advocate, and a dedicated professional committed to the well-being and success of her clients. Her work, especially in the realm of evaluation at THRIVE, is instrumental in shaping effective mental health services that resonate with and empower diverse communities.
LYNN ZOLICOFFER
Virtual Mental Health Consultant/THRIVE Therapist
Hello there! I'm Lynn, your virtual mental health clinician and wellness coach. Over the past 12 years, I have dedicated myself to providing mental health and wellness coaching with a special focus on multicultural approaches. Being a part of the Quantum Consulting Group, I am proud to work alongside a team that prioritizes culturally affirming mental health services. My expertise lies in offering mental health services that are culturally sensitive and affirming, especially for marginalized communities of color and sexual minority groups. Understanding the unique challenges faced by these communities, I strive to create a safe and supportive space for all my clients. My counseling approach is tailored to meet the diverse needs of individuals from varied cultural backgrounds, ensuring that each client feels seen, heard, and understood.
As a same-gender-loving individual, I resonate deeply with the experiences of those in sexual minority groups. This personal connection allows me to offer empathetic and insightful support that aligns with the cultural and experiential realities of my clients. My own journey has been instrumental in shaping my approach as a therapist, enabling me to provide care that is not only professional but also deeply empathetic and informed.
At Quantum Consulting Group, I am part of an incredible team of therapists who are committed to providing culturally affirming mental health services. Our collaborative approach ensures comprehensive care for our clients. Working within this group allows me to extend my services to a broad spectrum of individuals, each with their unique stories and experiences. Beyond mental health therapy, I also offer wellness coaching, helping clients to achieve balance and well-being in all aspects of their lives. My coaching is designed to empower individuals to make positive lifestyle changes and nurture their overall wellness. In my dual role as a mental health clinician and wellness coach, I am committed to fostering wellness and mental health that honor and respect the rich tapestry of human diversity. My goal is to guide each client towards a path of healing and self-discovery, where they can thrive as their authentic selves.
JAIME PARKER, LPC
Virtual Mental Health Consultant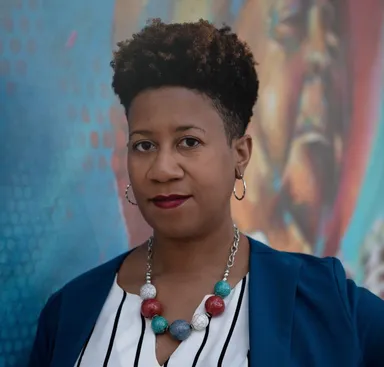 With a career spanning nearly two decades, Jaime is a dedicated and experienced mental and behavioral health professional based in Texas. As a Licensed Professional Counselor – Supervisor, she brings a wealth of knowledge and skill to her practice, underscored by her certifications as a Dialectical Behavior Therapist (DBT) and a Clinical Trauma Professional (CCTP). Jaime's expertise lies in helping individuals navigate through their trauma towards a life that feels worth living. Her approach is person-centered, trauma-informed, and deeply empathetic, ensuring that each person's journey is respected and valued. As a DBT-certified therapist, she focuses on helping her clients develop skills in mindfulness, emotion regulation, distress tolerance, and interpersonal effectiveness – essential tools for anyone working through complex emotional and behavioral challenges.
Jaime's professional experience is particularly remarkable for its focus on serving underserved and marginalized populations. This includes work with BIPOC communities, incarcerated youth, individuals with intellectual/developmental disabilities, houseless and low socioeconomic groups, and LGBTQIA+ youth and young adults. Her commitment to these communities stems from a belief in equitable and accessible mental health care for all, regardless of background or circumstance. In addition, Jaime advocates for a holistic approach to therapy, emphasizing the importance of mind-body awareness. She believes that understanding and nurturing this connection is crucial for healing and personal growth. Part of her therapeutic work involves establishing routines for healthy self-care and self-soothing, managing emotions effectively, and fostering meaningful relationships and communication skills.
Jaime extends an open invitation to those seeking support on their path to a fulfilling life. She considers it an honor to be a part of her clients' journeys, offering her expertise, empathy, and unwavering support every step of the way. Jaime's extensive experience and specialized training, combined with her compassionate approach, make her an exceptional counselor and ally in the mental health field. Her dedication to serving diverse communities and her holistic approach to therapy have positively impacted countless lives, guiding individuals towards healing, empowerment, and a life worth living.
CHANCIA (Chance) WILLIAMS
Virtual Mental Health Consultant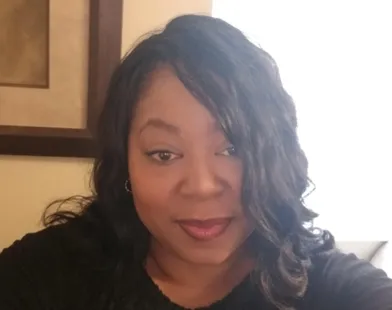 Chance is a deeply committed and multicultural Provisionally Licensed Professional Counselor, recognized by the NBCC and certified in Dyadic Developmental Psychotherapy. Her extensive training in Dialectical Behavioral Therapy (DBT), Cognitive Behavioral Therapy (CBT), and Adoption Competency underscores her comprehensive approach to client care. Chance's professional journey is marked by her experience in working with a wide range of clients. Her expertise spans across various demographics, including the elderly, military personnel, community members, adolescents, children, and individuals in adoptive and foster care. She has played a pivotal role in supporting families and couples as they navigate the complexities of their daily lives, offering guidance, support, and effective therapeutic interventions. Specializing in trauma, depression, anxiety, and self-esteem issues, Chance's therapeutic approach is tailored to address the unique needs of each individual and family. Her expertise is particularly significant in helping clients overcome trauma, manage depressive and anxious symptoms, and build a stronger sense of self-worth.
Utilizing the flexibility and accessibility of teletherapy, Chance is able to connect with clients regardless of their location, providing consistent and effective mental health care. Her therapeutic toolbox includes Psychodynamic Therapy, DBT, CBT, and other modalities, ensuring a well-rounded and client-centered approach to treatment. A key aspect of Chance's therapy involves helping clients develop and refine coping skills that are specifically suited to their individual needs. This includes mindfulness-based interventions, breathing exercises, and other emotional management tools.
Her focus is on empowering clients to take charge of their lives, manage their emotions effectively, and embark on a path to healing and self-discovery. Chance is dedicated to providing a safe, non-judgmental space for her clients, where they can openly discuss their challenges and work towards their goals. She strongly believes in giving clients the autonomy to lead their healing process, guiding them to become more empowered and resilient.
Chance is more than just a counselor; she is a facilitator of change and growth. Her commitment to multicultural competence and her diverse skill set makes her an invaluable resource for those seeking to overcome trauma, manage mental health challenges, and embark on a journey of self-improvement and empowerment.
GAYLA GIBSON, LPC
Virtual Mental Health Consultant
Mission: Meeting clients where they are and empowering them to continue the journey!
Hey! I'm GAYLA...It is my belief for people to be happy and whole, they must be fully aligned – mind, body, and spirit. I support those struggling with anxiety, depression, and trauma/PTSD utilizing 18+ years of education and training in behavioral health treatment and 5+ years of education and training in nutrition and fitness. Therapeutic methods/techniques I use in my work with clients consist of person-centered therapy, cognitive behavioral therapy (CBT), mindfulness, emotional freedom technique/tapping, internal family systems (IFS) and eye movement desensitization and reprocessing (EMDR). Amid my time in the behavioral health field, I also worked in the field of law enforcement for 17 years, served over 21 years in the Air Force Reserve and am a veteran of the Iraq/Afghanistan war. Each of these roles has taught me more about service and enhanced my desire to help others. Additionally, it has given me insight and firsthand experience as a first responder, veteran, and service member. Overall, my life is that of a servant leader. I am a tool used to strengthen and empower my clients to shape/reshape themselves into the person they want to be - a person who accepts and loves self unconditionally and knows they are working towards the life of their dreams.
TERRANCE MCCUNE, MA
Virtual Mental Health Consultant/THRIVE Therapist
Hello! I'm Terrence, and for nearly 15 years, I've dedicated my career to the mental health field, with the last seven years specifically focused on providing counseling services. My journey in this field is fueled by a deep-seated passion for helping others navigate through their challenges and discover that many of life's obstacles are surmountable. My counseling style is an eclectic mix that includes Cognitive Behavioral Therapy (CBT), motivational interviewing, reality-based therapy, and person-centered approaches. This diverse toolkit allows me to tailor my methods to the unique needs of each individual, facilitating more effective and personalized treatment. At the heart of my practice is the belief that while not all problems are permanent, overcoming them requires effort and resilience. I aim to empower my clients, helping them understand that they possess the strength to change their circumstances.

As a queer person of color (POC), I recognize the importance of visibility and representation in mental health care. I am deeply committed to serving and advocating for the LGBTQ+ community. One of my core missions is to help erase the stigma associated with seeking mental health treatment, especially within POC and LGBTQ+ circles. I understand firsthand the challenges these communities face and strive to create a safe, welcoming, and affirming space for all my clients. My professional path in mental health has been rich and varied. Over the years, I have honed my skills and deepened my understanding of the complex interplay between mental health, identity, and societal factors. I believe in the power of continuous personal and professional growth, constantly seeking new knowledge and techniques to better serve my clients. In my role as a mental health counselor, I am more than just a therapist; I am an ally, an advocate, and a confidant. My work goes beyond the therapy room—it's about building a community where seeking help is seen as a sign of strength, not weakness. I am proud of the strides we are making in mental health care for the LGBTQ+ community and POC.
Christina Simmons, MA (Intern)
Virtual Mental Health Consultant
Christina Simmons hails from St. Louis, MO, and is in the process of completing her Master's Degree in Professional Counseling with a focus on relationships and clinical mental health. Christina has a special interest in providing treatment for individuals struggling with anxiety and depression, while also possessing a passion for working with marginalized populations and families. Christina's dedication to mental health stems from her belief that every individual has the right to access quality care and support regardless of their background or circumstances. She strives to create a safe and nurturing environment for her clients, where they can share their experiences, thoughts, and feelings freely without fear of judgment. In her practice, Christina utilizes evidence-based therapeutic techniques tailored to each client's unique needs, drawing from her expertise in cognitive-behavioral therapy, dialectical behavior therapy, and solution-focused therapy, among others. Her goal is to empower her clients to develop coping skills, increase their self-awareness, and create positive change in their lives. Beyond her work with individual clients, Christina is also committed to advocating for mental health awareness and reducing the stigma associated with seeking help. She believes that education and open communication are crucial in promoting mental wellness and creating a more inclusive and compassionate society.
Bridget Ryan, MA (Intern)
Virtual Mental Health Consultant
Greetings, I am Bridget, a mental health expert and an intern at Quantum. Currently, I am pursuing a Master of Arts in Clinical Mental Health Counseling. As part of my work at Quantum, I specialize in conducting intakes for new clients and providing treatment for individuals grappling with anxiety and depression. Beyond the counseling room, I am passionate about nurturing my well-being through activities such as gardening, baking, and music. I believe that mental health is crucial to our overall well-being and I am dedicated to helping individuals achieve optimal mental health. Through my training and experience, I have developed a deep understanding of the complexities of mental health issues and am equipped to provide evidence-based treatment to those in need. As a mental health expert, I approach each client with empathy, understanding, and respect, creating a safe space for them to share their experiences and challenges. My goal is to empower individuals to take control of their mental health by providing them with the tools and strategies needed to manage their symptoms and achieve their goals. I am committed to staying up-to-date with the latest research and techniques in the field of mental health counseling, and I work closely with my colleagues at Quantum to provide the best possible care for our clients. It is a privilege to be part of the journey towards mental wellness for each and every one of my clients, and I look forward to helping many more individuals achieve their full potential.
Sharman William
Virtual Life Transformational Coach
Hello, I'm Sharman Williams, your dedicated life coach committed to guiding you on your path to self-discovery and personal excellence. With years of experience in life coaching, I bring a wealth of knowledge, empathy, and a genuine passion for helping individuals like you unlock their full potential. At the core of my practice is a solution-focused approach where conversations are directed towards creating an action plan tailored to your unique goals and aspirations. I view each client as a partner, not a patient. This perspective fosters a collaborative environment where you are an active participant in your journey of self-improvement. Together, we will navigate through your life's sticking points and stumbling blocks, transforming challenges into steppingstones towards your success.

My mission is to be the bridge that connects your current state to your desired future. It's about aligning your reality with your vision. We will identify areas for growth, set realistic and achievable goals, and work diligently towards actualizing your dreams. My role is to empower and support you, ensuring that the journey to your best self is fulfilling and transformative. Every coaching session is uniquely tailored to meet your individual needs and aspirations. Expect to walk away from each session with clear, actionable steps that progressively lead you towards your goals. Our sessions provide a safe, non-judgmental space where your thoughts, feelings, and ambitions are heard and respected.
Remember, I am deeply committed to your personal growth and success. Together, we will embark on a journey that not only reaches your goals but also enriches your life in ways you may not have imagined. As your life coach, I am more than just a guide; I am your ally in the pursuit of your best self. Let's embark on this journey together, where your dreams and aspirations are not just distant hopes but achievable realities. You have the power to create the life you desire, and I am here to support you every step of the way.
Project THRIVE!
HEZEKIAH WILLIAMS
THRIVE Coordinator
Meet Hezekiah Williams, a dynamic and passionate advocate in the field of HIV awareness and support, particularly for the black and brown LGBTQIA community. With a decade of experience that began in his late teens as a volunteer at The SPOT, Hezekiah's journey has been one of relentless dedication and personal growth. Hezekiah's involvement in the HIV advocacy field started in his formative years. Volunteering at The SPOT, he gained invaluable experience and insights that shaped his future path. As a black, gay, HIV-positive man, Hezekiah embodies the intersectional challenges and strengths of his community. He uses his personal experiences to foster understanding and support for those living with HIV.
Hezekiah has been instrumental in creating and facilitating various support groups, leadership meetings, and educational seminars. His initiatives focus on creating safe and inclusive spaces for open dialogue and community building. He emphasizes promoting healthy relationships between HIV-positive and negative individuals, challenging stigma, and fostering a sense of pride and acceptance within the community. Currently pursuing a Bachelor of Arts in Psychology, Hezekiah's academic journey is aligned with his mission to uplift and empower his community from within. His educational aspirations are not just about acquiring knowledge but are deeply intertwined with his commitment to be an effective leader and advocate for his community.
In his role as the THRIVE Coordinator, Hezekiah is at the forefront of coordinating activities and programs that directly impact the lives of the community he serves. He is responsible for overseeing the center's operations, ensuring that the services provided are responsive, inclusive, and impactful. Hezekiah is driven by a vision where being HIV-positive is not a source of shame but a call to resilience and solidarity. He strives to create environments where individuals can share, learn, and grow without fear or judgment. His leadership style is marked by empathy, inclusivity, and a deep understanding of the cultural nuances that affect his community. Hezekiah Williams is more than just a coordinator; he is a beacon of hope and a catalyst for change. Through his work at the THRIVE Center, he continues to break down barriers, build bridges, and champion the cause of HIV awareness and support within the black and brown LGBTQIA community.
DEVONTA THOMAS
THRIVE Prevention Specialist

Meet Devonta Thomas, THRIVE's Prevention Specialist, whose dedication to HIV prevention and public health education has made a significant impact within the community. Devonta brings a blend of expertise, passion, and personal commitment to his role, focusing on the prevention and awareness aspects of public health, particularly in HIV/AIDS. Devonta's journey in public health began with a deep-seated interest in community welfare and health education. His expertise has been honed through years of dedicated work and continuous learning in the field of HIV prevention.
As a Prevention Specialist, he plays a crucial role in implementing strategies and programs designed to reduce the incidence of HIV and promote overall health in the community. At THRIVE, Devonta is responsible for overseeing and executing various prevention initiatives. This includes conducting outreach programs, organizing educational workshops, and providing resources on HIV prevention and general health. He works closely with at-risk groups, providing them with the knowledge and tools they need to protect themselves and make informed health decisions. A key aspect of Devonta's role is his active engagement with the community. He believes in building strong relationships based on trust and understanding, which are essential in effective health education and prevention efforts. Devonta regularly collaborates with local organizations, healthcare providers, and community leaders to expand the reach and impact of THRIVE's prevention programs.
Passionate about raising awareness, Devonta often leads campaigns and discussions aimed at destigmatizing HIV/AIDS. He advocates for regular testing, early treatment, and the reduction of misconceptions surrounding HIV. His approach is inclusive and empathetic, ensuring that everyone, regardless of their background, feels supported and informed. Devonta is committed to his personal and professional growth, consistently seeking new information and training that can enhance his effectiveness as a prevention specialist. He also plays a mentorship role, guiding and inspiring new members of the THRIVE team and the broader community. Devonta Thomas is more than a Prevention Specialist; he is a pillar of strength and knowledge within the THRIVE community. His commitment to public health, combined with his ability to connect and communicate effectively, makes him an invaluable asset in the fight against HIV/AIDS and in promoting overall community health.
JASMINE SPINKS
THRIVE Data Entry Specialist and Administrative Manager
Hello! I'm Jasmine Spinks, your go-to Data Entry Specialist and Administrative Manager at Quantum, in Project THRIVE. My journey with data and community service goes back to my teenage years, where my passion for making a difference took root. In my role at Quantum, I am entrusted with the critical task of analyzing and entering the valuable data we gather from our diverse projects. This data is a powerful tool—it tells the stories of our efforts, the impact of our services, and guides us toward better, more effective strategies in our mission to uplift and support marginalized communities. But my work isn't just about numbers and figures. Since my youth, I have been deeply involved in outreach and community service, particularly within minority communities. This hands-on experience has not only fueled my passion for social justice but has also given me a unique perspective on the real-life implications of the data I work with.

I am especially passionate about educating and informing those around me. Knowledge is power, and I firmly believe in empowering our communities with the information they need to make informed decisions about their